front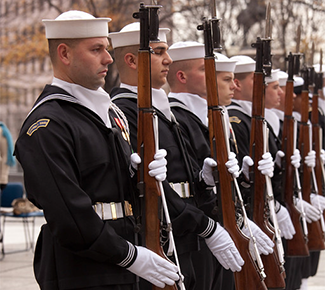 UNITED STATES NAVY LOG
National Registry of Sea Service
The Navy Log is the nation's largest publicly available archive of Sea Service personnel in U.S. Navy, Marine Corps, Coast Guard, and Merchant Marines. It was established as a tribute to those who have served and a permanent repository of their military service. 
The goal of the Navy Log is to create a lasting legacy of honor that reaches across generations and tells the story of our Sea Service veterans, preserving naval heritage for future generations to come. 
Navy Log Registry
Looking for someone specific? Search by name and branch of service.
Want to see if your shipmates are in the Log? Search by duty station and year.
Add yourself, a fellow shipmate, or a loved one to the Navy Log.
Naval History & Education
Browse the honor roll of all Navy, Marines, Coast Guard and Merchant Marine Veterans who received the Medal of Honor.
Explore ships and aircrafts that were lost in service. Learn about how they were lost, and the men and women lost in service.
Complete and return the Enrollment Form to register on the Navy Log.
Add a Photo/Service Memory
Submit a paper photo or a wrriten service memory to the Navy Log.
Contact Us
Navy Log Department
U.S. Navy Memorial
701 Pennsylvania Ave., NW
Washington, DC 20004
Phone: 202-380-0730
Fax: 202-737-2308
Email: Navylog@navymemorial.org